Womanizer Liberty Review
12 Nov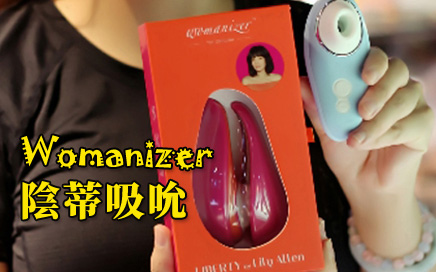 Posted By
0 Comment(s)
606 View(s)
This time I'd like to introduce the Womanizer Liberty clitoral sucking vibrator! I said before that another German brand Satisfyer is also an expert in clitoral sucking products. The main difference between the two is: Womanizer is more focused on clitoral sucking. They only have this kind of sex toy product line, and Pleasure Air Technology (air pressure technology) is Womanizer's Patent. The price of Womanizer is also higher.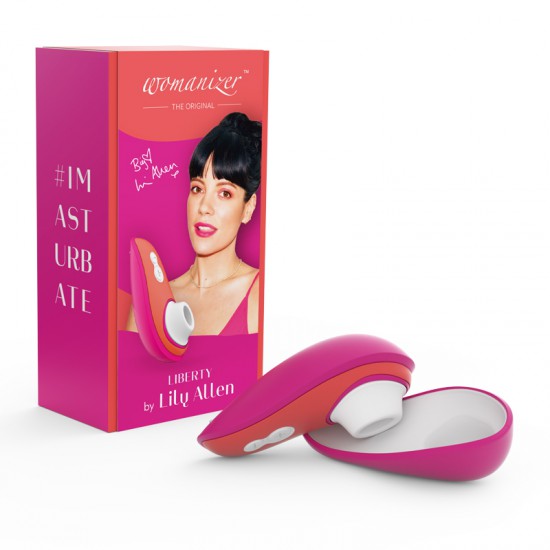 At first, I didn't have much expectations before trying Womanizer. I was wondering how to achieve clitoral orgasm without touching the clitoris?
It turned out that I underestimated the modern sex technology. Although Womanizer Liberty does not directly touch the clitoris, through stable and powerful air vibration and sucking, it can still caress, kiss, and gently pat the clitoris to achieve a very satisfying orgasm!

But when it comes to "sucking", everyone must understand that this type of so-called clitoral sucker does not really suck up the clitoris. On the contrary, the small hole will only release air, not suck in air. The principle of the toy is to use the air pressure wave to stimulate the clitoris to feel like the clitoris is licked and sucked!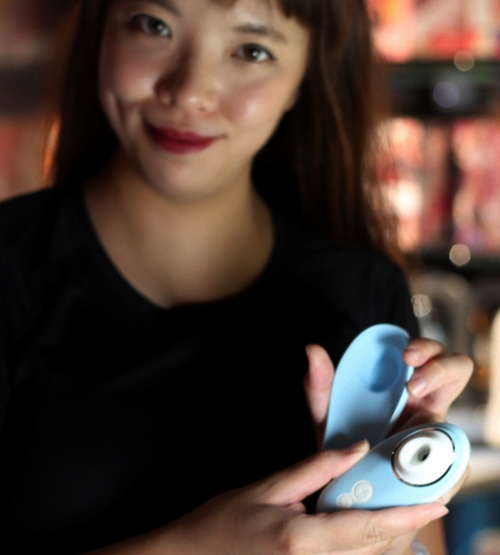 The LIBERTY to be introduced today is a mid-level airflow vibrator produced by Womanizer. There are a total of six levels of intensity that can be adjusted. The buttons are also very simple. They are all adjusted by plus and minus signs. To turn on or off, long press the plus sign. After all, there are six kinds of vibratinghock, it's always good to choose more. In terms of sound, it is inaudible when covered with a quilt, and it is not higher than 40 decibels when used.
The whole volume is small, about half the size of the palm, very light. So I like to put it between my thighs, then arch my legs, lie on the bed, release my hands, and let the toys between my legs serve me well. I don't need to move my hands or hold them. With it clamped in my legs, start with the smallest suction, and then increase the sucking intensity to reach orgasm.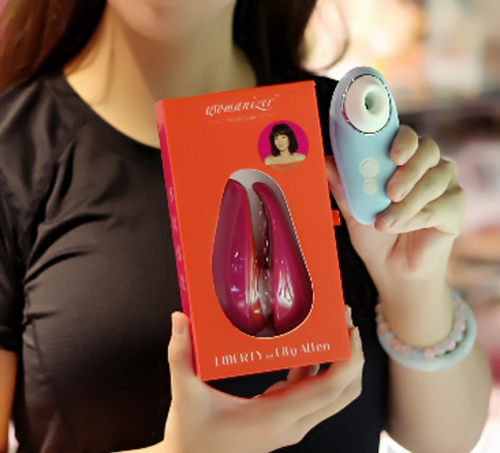 Liberty originally launched four colors: burgundy, rose, lavender, and light blue. This time, in cooperation with British singer Lily Allen, a special edition color (red + purple) was launched, which is exactly the same as other Liberty except for the color. Lily Allen has become a fan of Womanizer as early as 2018, and often expresses her feelings about using sex toys in media!
The products of the Womanizer family not only have a long standby time, 60 minutes per charge, but also a long time of use, which can be used for about 1 hour. You can wash only the silicone mouth after use, or you can wash all of them! What is incredible is that the entire Womanizer series can even be used while taking a shower. The air is running, and the water will not cause mechanical damage! Comes with two silicone nozzles, different sizes, can bring different feelings!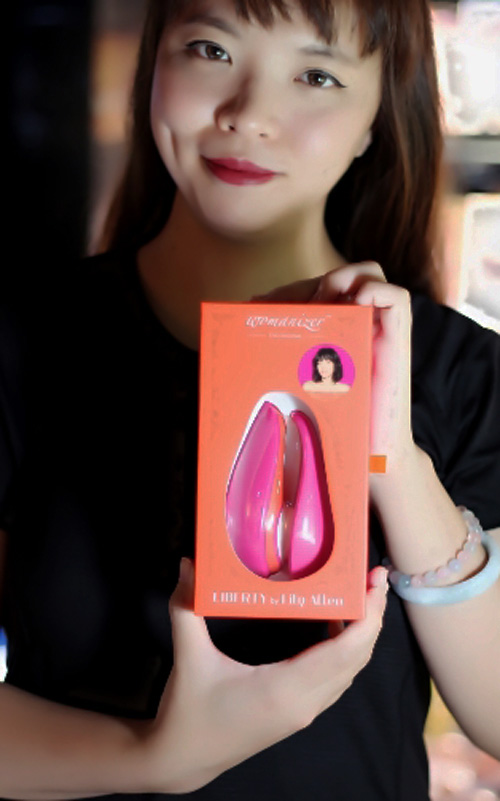 Let us look at its detailed Spec:
- Exclusive patent PLEASUREAIR™ technology

- "Touchless stimulation" - exclusive non-contact clitoral stimulation

- 6 intensity modes conversion-from extremely soft silent mode to intense stimulation mode

- German professional ergonomic design, easier to master and more personal

- IPX7 grade waterproof, can be used in water

- USB magnetic protection cover, concealed and beautiful

- Fully charged for continuous use up to 2 hours

- Silent mode

- Trigger multiple orgasms

- Dimensions: 104 x 55 x 48 mm

- Weight: 90 g

Get into the bed and let Womanizer take care of your body!

Recommended:Womanizer Liberty by Lily Allen