Mid-Autumn Offer
Shop to your heart's delight in this Festive season. Get huge discount off your favourite items. Finding the just-right sex toy with each occasion makes the pleasure all the more abundant.
Okamoto 0.01 Zero One is one of the thinnest condoms in the world, softer and more flexible, with even thinness from top to bottom.
A New Generation of FLIP ZERO is Ready To Rumble! Vibrating Cores within the elastomer sleeve bring sensations from another world to your hands.
Explore your erotic creativity with this versatile, artistically crafted glass dildo. Use the bulbous head for deep stimulation, or the nubby end for G-spot massage.

Tenga SVS Waterproof Rechargeable Vibrator brings a whole new level of pleasure to any bedroom. This seriously flexible and bendy vibrator stick can be angled to fit the needs of different bodies and erogenous zones.
ZALO Confidence Pre-Heating Wand: with a super soft, 360-degree free bend flexible head designed to fit intimately in and around your most erogenous zones, bringing you to a climax quite like no other.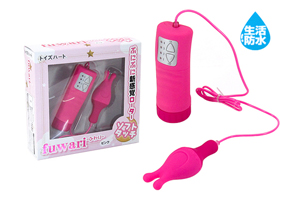 The Fuwari Rotor is designed by a female user and made of a new silicone material. It has 4-stage vibration frequency. The full length of the rotor is 8.5cm