Use Reward Points at Stores - How to?
07 Sep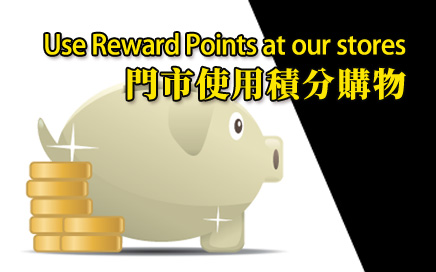 Posted By
0 Comment(s)
1810 View(s)
First of all, I'd like to thank all our members for their continuous support to adult loving. Many members reported that they'd like to use reward points when shopping at our physical stores. We have upgraded the website and POS system. Now members can redeem points in stores! In order to ensure the safety of reward points, a two-factor authentication method has been imposed. Members must first log into the adultloving.hk website, select "Your Reward Points" in the member homepage, enter the number of points they want to redeem, and obtain a QR code. At the time of checkout at our stores, just hand the QR code to the cashier for scanning. Please refer to the figure below for specific operations: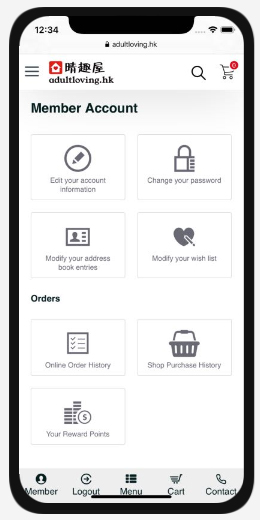 The Member Homepage when logged in. Scroll Down to Your Reward Points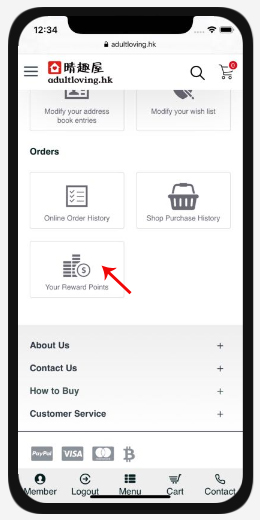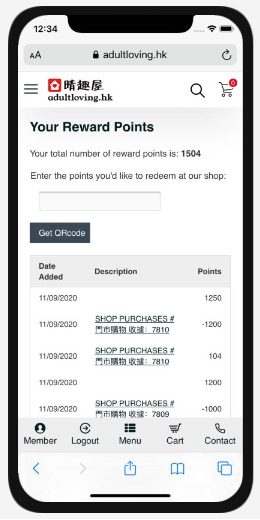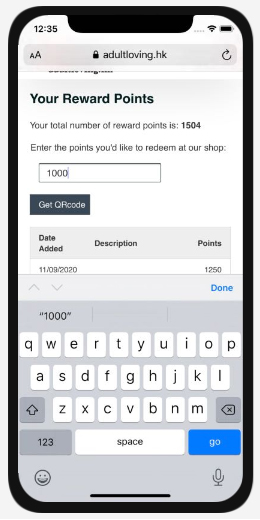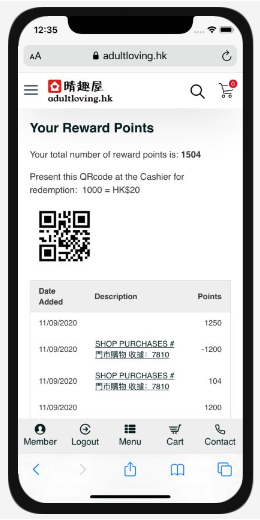 The QRcode is generated automatically. Please present this code to our cashier.
Members may log in to the website and refresh the reward point page to see the reward point history.
Of course, if you shop online at our website, just enter the number of points directly on the checkout page.
The reward points are calculated according to the amount of purchases. You can accumulate points online and offline. The more you buy, the more you will be rewarded. Soon you'll be able to get your favorite sex toys for free!