Sex Toy Cleansing and Maintenance Tips
10 Jan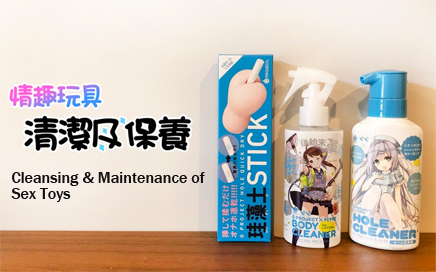 Posted By
0 Comment(s)
506 View(s)
Afterwards work is often the most annoying thing to do, whether you have to wash the dishes after eating, take a shower after sex, clean the sex toys etc., there are countless things, unless you have someone at your command. Even so, it is embarrassing to have someone clean your sex toys. Dishwashing liquid is used for washing dishes, shower gel is used for showering, can water be used with cleansing sex toys? Yes or no, of course you can wash sex toys with water, but it is recommended to clean them with special cleaners made for sex toys. Adultloving has been selling adult toys for more than ten years. This time we will tell you how to clean your intimate toys properly without damaging the materials.

Most sex toys are made of silicone. If you use a cleaning agent that is not suitable, it will damage the surface of the toys and leave many micropores on the surface that can not be seen by the naked eye, and the micropores are so easy to hide bacteria. We divide the toy types into three categories. The first category mainly belongs to male sex toys, such as masturbation sleeves, onaholes, large body or butt toys. The second category is electric products and anal products, such as vibrating eggs, vibrators, electric milk suckers, electric and non-electric anal products, etc. The third category is leather products (BDSM category) or sexy underwear, etc., and then explain in detail about cleaning and maintenance.

Cleansing and Maintenance of Sex Toys for Men
The first category of products are masturbation sleeves, onaholes, butt or breast toys. The cleaning and maintenance part is divided into two steps. The first step is the deep cleaning of the hole entrance surface, and the second step is the cleaning and maintenance of the outer surface. After playing, there will be residual lubricating fluid and semen inside. The substance will change over time. Elapsed and will emit a strong smell. It is strongly recommended to clean up as soon as possible after playing.
Under the faucet in the sink, open the hole with your fingers, and the water from the faucet washes the liquid inside and then sticks your fingers in and rubs it continuously. At the same time, please add the special cleaning fluid for sex toys and rinse with your fingers. After drying any mucus, you can turn off the water, and then use a scoria moisturizing stick or towel to absorb the water on the surface of the hole, and most of it has been completed. Use a towel to dry the moisture on the outer surface, then apply talcum powder or special maintenance powder, put it in the storage bag, and use it directly next time.

Common mistakes:
1 Flap open the onahole:

Do not flap and open up onaholes for cleansing purpose, because it will damage the appearance of the onahole entrance. For example, if there are labia, the labia will be slightly cracked. After repeated times, the overall appearance will become really bad!

Having said that, some models of Tenga (Flip 0, Flip Orb series) can be opened, which is super convenient.

2 Do not wipe off water after washing:

Since the entrance of the onahole is basically like a sealed space, if you don't let water dry, put it in a cool place at any time for a week, the inside will still be wet.

3 Use Toilet Paper:

Oh My God! The scraps of the tissue will be all over and it will be super difficult to clean up. If you want to know the situation, you can try it yourself (laugh). Please remember, if you don't want to use the scoria moisturizing stick, be sure to use towels, Tempo paper towels etc. to dry the water out.

4 Use non-toy cleaning fluid

There will be two problems. The first is to damage the surface of the silicone, which may cause tiny holes on the surface that are not visible to the naked eye, which is easy for bacteria to grow. Second, after several times of use, the surface of the toys will become dusty and black spots will start to appear. So remember if you don't use any non-special cleaning fluid, you can only wash with water!

Cleansing and Maintenance of Sex Toys for Women
The second category of products, such as vibrating eggs, vibrators for women, or anal products, is very simple to clean. It only requires a cleaning fluid and a disinfectant spray for sex toys. Since these products are generally put into the body for use, be sure to spray a non-alcoholic disinfectant before use, so you can play with it at ease. Some people use the vibes or anal products with a condom and put it directly into the body. This method is ok, convenient and hygienic, but for a long time, you'd spend a lot of money buying condoms. It is cheaper to buy a spray instead, and a 100ml spray can be used more than 50 times, so a non-alcoholic disinfectant spray is more worthwhile.
It's very simple. Under the faucet in the sink, rinse with clean water, and then use the cleaning fluid to shake up and down with your hands, so that there is no mucus on the surface. Then dry the water with a towel or paper towel, put it in the storage bag, and you are done. But the important thing is that before using the sex toy, you need to spray a non-alcoholic disinfectant spray or use a non-alcoholic disinfectant wipe, and then use a paper towel to print or air dry, you can use it directly.


Common mistakes:
1 If the battery cover of the electric product is not tightened or the charging position is not covered, wash it with water:

Please keep in mind that you must tighten the battery cover before you can rinse it. If there is a battery, please take it out first. And USB charging products need to cover the charging position, but the charging position of some charging products is waterproof, so make sure that the charging position has a waterproof plug, if any, please be sure to cover it.

2 Use non-toy special cleaning fluid:

There is a chance to destroy the silicone on the surface of the toy, and it is easy to hide bacteria, and then put it in the body to have a chance of infection. If there is no special cleaning fluid, please wash with clean water.

3 Use alcohol-containing products to disinfect:

Absolutely forbidden! As mentioned above, in addition to destroying the surface of the silicone, it will cause color fading, which would cause trouble if it contacts the skin. Before using sex toys, be sure to use a non-alcoholic disinfectant spray, such as a disinfectant spray specially designed for sex toys.
BDSM Products and Lingeries
The third category of sex toy products are BDSM, which are similar to sexy lingeries. BDSM products include leather, cloth, metal and so on. For leather products, it is only recommended to wipe them with wet paper towels (without alcohol). Cloth products are only suitable for using warm water and washing by hand (but be aware that there is a chance of depigmentizing). Metal products can be sprayed with disinfectant sprays that do not contain alcohol. For erotic underwear, because the fabrics are relatively delicate, such as net yarn, lace, etc., it is always recommended to use warm water and wash by hand. Machine wash may cause the erotic underwear to break or shrink.

Five Important Sex Toy Cleansing Aids
1. Water (all types of toys)

2. Special cleaning fluid for sex toys (Class 1 and 2 toys)

3. Special disinfection spray for toys (all types of toys)

4. Algae Earth Moisture Stick (Class 1 Toy)

5. Sex toys special disinfection wipes (all types of toys)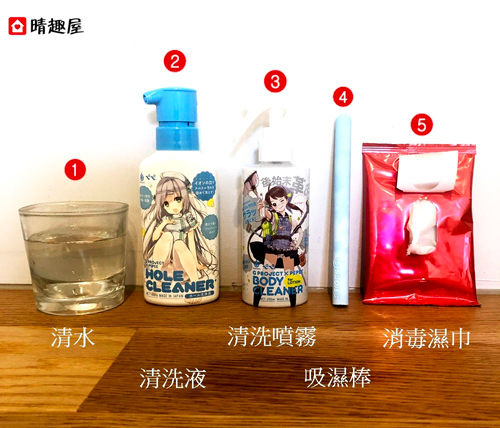 Special Sex Toy Cleaners
Safe and secure domestic production of onahoru that is always used & gentle sterilization & antibacterial with domestic materials.The powerful foam injection of the jet nozzle allows you to easily inject bubbles deep into the hole.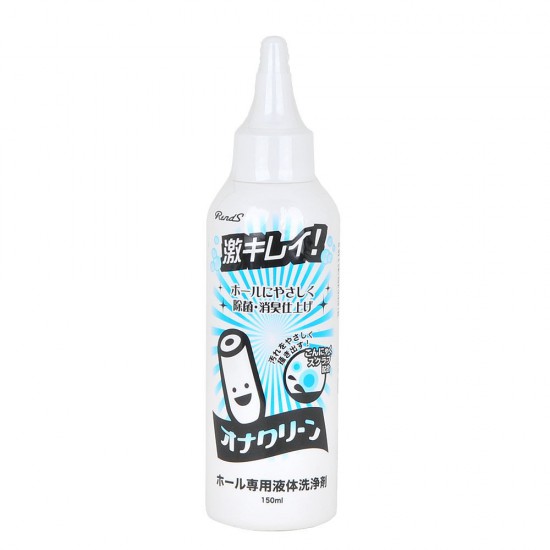 A liquid version of "Onaclean", which has been popular with many Onaho lovers as "the world's first detergent for Onaho"! Similar to the conventional powder type, it is a biodegradable cleaner that is 100% additive-free and sticks to naturally derived ingredients, and is friendly to both Onaho and the global environment.

Disinfection Sprays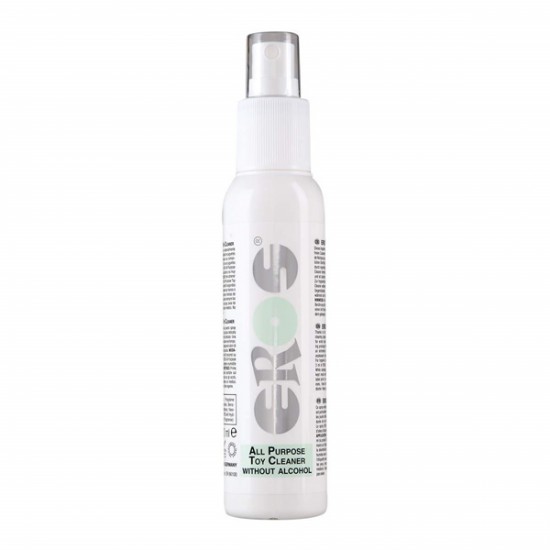 This hygienic cleaning spray is ideal for gently cleaning and caring for erotic toys with sensitive surfaces. Prolong the life of your favourite sex toys by regular cleaning. EROS All Purpose Cleaner is an extremely effective cleaner that does not have an unpleasant smell of alcohol.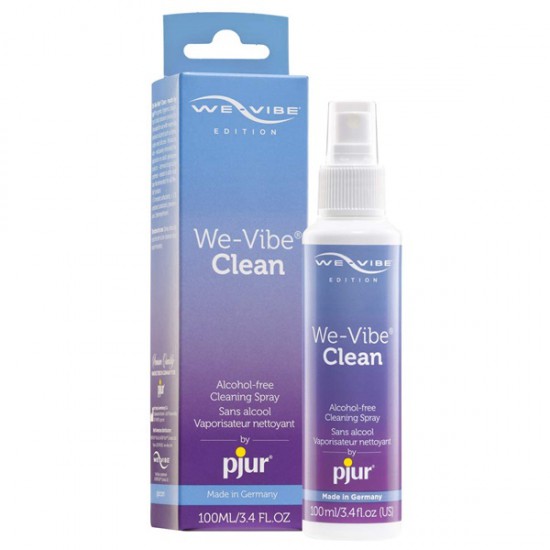 Developed by pjur, for gentle, hygienic cleaning of adult pleasure products. We-Vibe Clean is dermatology confirmed and neutral in odour and taste. It is formulated for use with alcohol sensitive materials, such as latex, rubbers and silicone.

Scodium Algae Earth Absorbent Sticks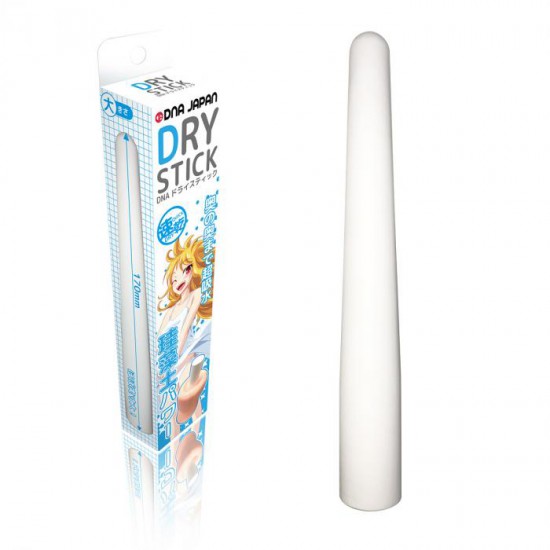 Thick and hard to break, perfect for maintenance of large halls and love dolls! The "DNA Dry Stand", which is very popular with Onaho users around the world, is finally available as a stick type in response to hot demands.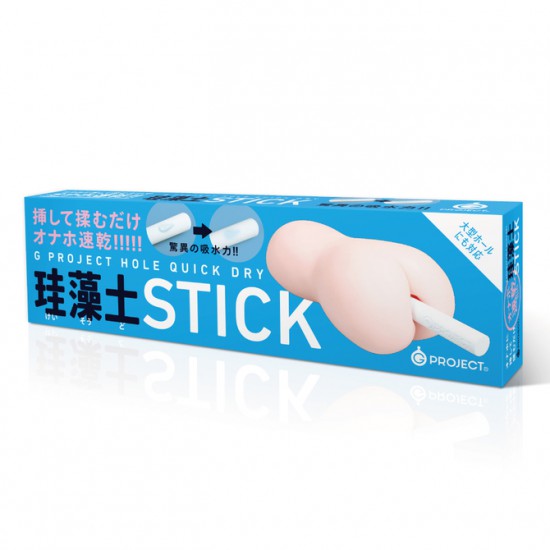 G Project Hole Quick Dry Keisodo Stick for Onaholes is a natural and fast way to dry and maintain your favorite masturbator toys are washing them. Slide in this keisodo (diatomite or diatomaceous earth) stick and let it absorb all the moisture, preventing your onahole from collecting mold inside.

Disinfect Wet Wipes and Towels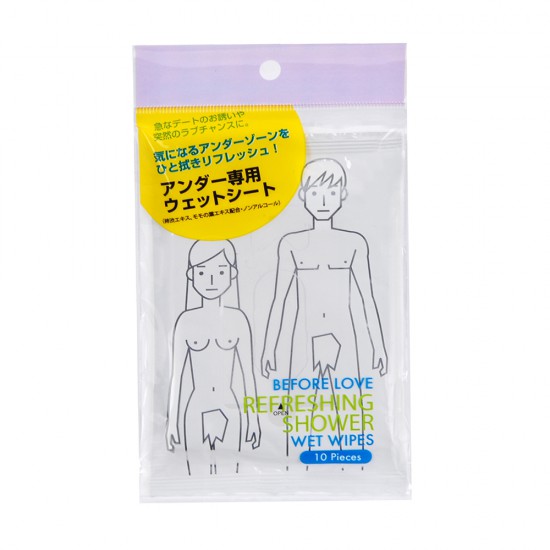 As the name suggested, it is mainlly used for foreplay, use these wet tissues to wipe the sensitive areas of each other! 100% natural 3-layer mesh is durable and soft. Even when wiping around pubic hair and touching sensitive areas, it feels very soft to use.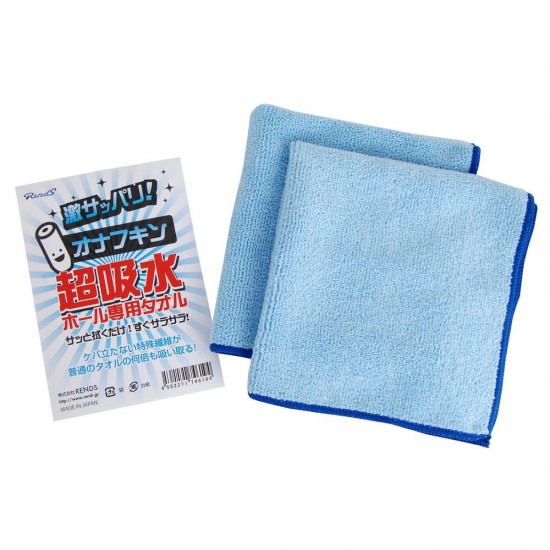 Instantly dry your masturbator with this super absorbing microfiber fabric! Isn't it a bother to drain your masturbator every time after use? Sure it is and to solve that problem here is our new product Ona Cloth. Ona Cloth is made out of a super absorbing microfiber fabric that instantly takes care of any remaining water in your masturbator.